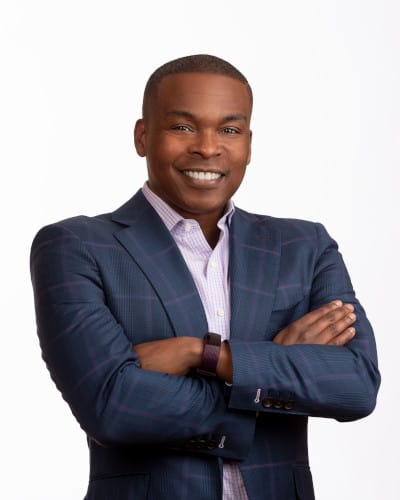 Badass Broker, Trivia Nerd, Pampered Pooch Papa
Tyson Lynch is a highly respected real estate professional known for his collaborative and analytical approach in helping clients achieve their real estate goals. A non-practicing licensed attorney and over 250 successful home sales in Massachusetts, Tyson joined the Proper Nest team in 2020 and [...]
Tyson Lynch is a highly respected real estate professional known for his collaborative and analytical approach in helping clients achieve their real estate goals. A non-practicing licensed attorney and over 250 successful home sales in Massachusetts, Tyson joined the Proper Nest team in 2020 and quickly made his mark. In 2021, he served as the lead agent for Rise at 789 Summer, a luxury townhome development in Lynn, which sold out even before completion, setting new price records and establishing new standards in the market.
Beyond his professional achievements, Tyson is a community leader, serving as President-Elect of the North Shore Association of Realtors for 2023 and will assume the presidency in 2024. He was awarded the North Shore Realtor Outstanding Service Award in 2021 and serves on the Board of Directors for Montserrat College of Art and as a trustee of the Betsy Babcock Scholarship Fund, showcasing his commitment to making a positive impact beyond real estate.
Despite his busy professional life, Tyson finds time for his other passions. He loves indulging his taste buds with culinary creations, often experimenting in the kitchen. He also enjoys traveling and expanding his knowledge in various fields, constantly nurturing his curiosity. Happily married to his wife, Kay, and sharing their home in Lynn with their beloved pooch, Siouxsie, Tyson looks forward to fulfilling their dreams of becoming foster parents in the coming years.
With his professional expertise, calm demeanor, and unwavering commitment to his clients, Tyson is a trusted advocate dedicated to helping clients achieve their real estate goals with ease and confidence.
Office Location
68 Puritan Lane
Swampscott, MA 01907
Contact Info
Specifications
Languages:
Specialties:
Service Area:
Tyson's Testimonials
Tyson was wonderful to work with, he helped us sell and buy a home. He was responsive, professional, and always attentive to our needs. He used multiple mediums of marketing to help sell our home in the first two weeks!
Jonathan B.
Tyson is one of the best real estate agents you can work with in the North Shore. I did not have the best experience when buying my house in downtown Salem and was extremely cautious when choosing an agent to help me purchase a second property. Tyson was a delight from our first phone call and even after closing. He responds to your phone calls, texts and questions as if you are his only client and within record time. He is extremely knowledgeable about the North Shore and pretty much any [...]
Melissa S. Salem, MA
Tyson was extremely knowledgeable and pleasant to work with!! As first time home buyers we were unsure as to what our true end goal was. Tyson was patient and offered key advice that help lead us to finding the perfect home. He was always prompt to solve any issues and answer the many questions we had through the purchasing process. I would highly recommend working with Tyson!
John Z. Beverly, MA
Tyson is a great Realtor to work with. He is very responsive to communicate with. He has a great deal of knowledge about the north shore market and what to look for when going through the properties. My wife and I just closed on our first house last year and Tyson was instrumental in getting us there. In this market in took us months, but he was there keeping us positive and providing insight to make our offers stand out. We would recommend Tyson to anyone in the market to buy right now! [...]
Jon C. Salem, MA
Tyson & The Proper Nest team went above and beyond for us! They've really thought of everything from a marketing perspective to get your house seen by modern buyers and create viral interest. Our home sold in record time for $150k+ over ask thanks to their hard work and negotiating skills. They have an entire team dedicated to help with aspects of a sale you haven't even thought of. Tyson is always happy to help and answer every question! You can't go wrong in their hands.
Alison M. Salem, MA
Contact
Hi there! How can we help you?
Contact us using the form below or give us a call.
Hi there! How can we help you?
Contact us using the form below or give us a call.